Key highlights in focus.
The Tucson was created to show that owning an exciting, fully-featured medium SUV can be a reality without the need to compromise. What features are you most looking forward to in your next new car? Leading-edge tech? Stunning design? Impressive performance? The highest standards of safety? The Tucson packs them all – and so much more.
Sleek design.
Confident, muscular and imposing, the exterior of the Tucson has been designed to never fade into the background. So wherever you're heading, your Tucson will make a stunning feature on any landscape.

Cascading front grille.
A distinctive new front end leads this year's design enhancements.
Highlander variant shown.
Next-gen headlamps with auto dusk-sensing.
With five LED projectors, these intelligent lighting units always emit the perfect amount of crisp white light, for ideal visibility in all conditions day and night.
Highlander variant shown.
Keyless entry.
Enjoy ultimate convenience with Tucson's Proximity key. Unlock your Tucson with ease without having to fumble for your key.
Highlander variant shown.
Sleek new wheel designs.
The range now includes 19" alloys that declare in no uncertain terms the Tucson's powerful road-level intentions.
Highlander variant shown.
Rear privacy glass.
Just because you see the world, doesn't mean the world should see you. The Tucson's rear privacy glass allows passengers in the rear seats to enjoy their journey in perfect seclusion.
Available only on Elite and Highlander variants.
Panoramic glass sunroof.
It's a huge sky window you can open or shut completely with the touch of a button. The Wind Deflector along the front edge helps reduce interior cabin noise too – invaluable during phone calls and podcasts. Available only on Highlander.
Dual-tip trapezoidal exhaust.
Add some stylish athleticism with performance chrome exhaust tips, designed exclusively for the Tucson. Available only on Highlander.
Electric folding side mirrors with heating.
Automatically folding inwards to park more safely in tight spaces, the side mirrors also have heaters so they won't fog up during colder months. Highlander variant shown.
Genuine Accessories.
From integrated nudge bar, roof racks and side steps to bonnet protectors, window shades and so much more.
Find your favourite Tucson.
With the Active as your starting point, compare and contrast the specifications of all four variants in this year's stable to build the Tucson you and your household want.
Colours to choose from
Tucson Active

Tucson Active X

Tucson Elite

Tucson Highlander
Interior elegance.
You and your passengers will spend much more time looking out from your Tucson than looking in, so we've made sure there's a wealth of luxury, quality and spaciousness in and around the cabin to make every drive a pleasure.

Heated Steering Wheel.
Some days, you need to keep the outside at bay. A warm steering wheel can help you forget about the harshness.
Available on the Highlander variant.
Floating Multimedia Display.
Your information and entertainment become even more accessible in a display positioned high and out from the dashboard, with touchscreens that are resistant to glare and fingerprint smudges.
Dual-zone climate control.
Comfort has to be more than what you see, because two people can feel the same thing very differently.
Available on the Elite & Highlander variants.
Heated and ventilated front seats.
Once you get used to these, you'll wonder why you ever lived without them.
Available on the Highlander variant.
Spacious interior.
Tucson matches its stylish European looks with a flexible interior that seats five people in comfort. With generous storage space throughout, and 60:40 split second row rear seats, you can quickly configure the Tucson to suit every journey. Highlander variant shown.
Rear passenger USB port.
Smartphone battery life still has a long way to go, but at least whoever's in the back of your Tucson can keep their devices charged, quickly and easily. Available on the Active X, Elite & Highlander variants.
Leather interior[P5]
You'll love the many soft-touch surfaces in the cabin, especially the beautifully-crafted soft leather-appointed seats, which combine style and luxury with comfort, support and durability. Available on the Active X, Elite & Highlander variants.
Hyundai by your side.
We've tried to make sure you find every stage along the path to owning a Tucson a thoroughly positive experience. From flexible financing and tailored insurance cover, to sat-nav map updates and fixed-price servicing, we'll make available everything you could need to get the most out of your new car, now and way down the road.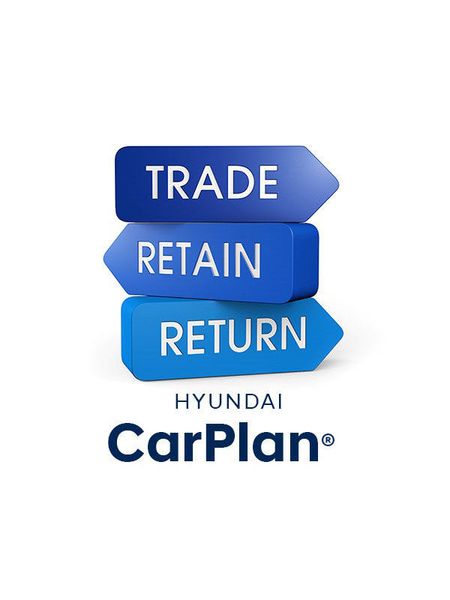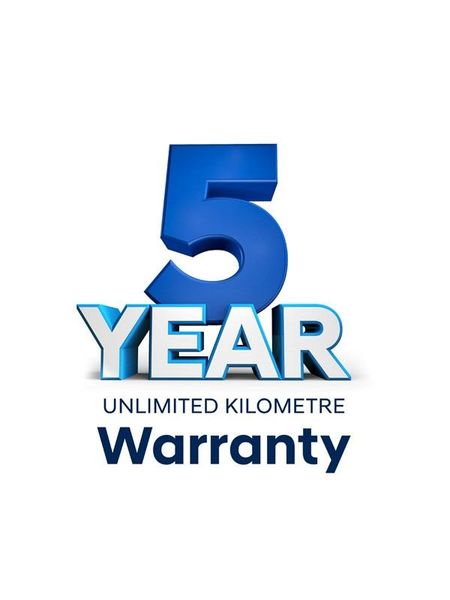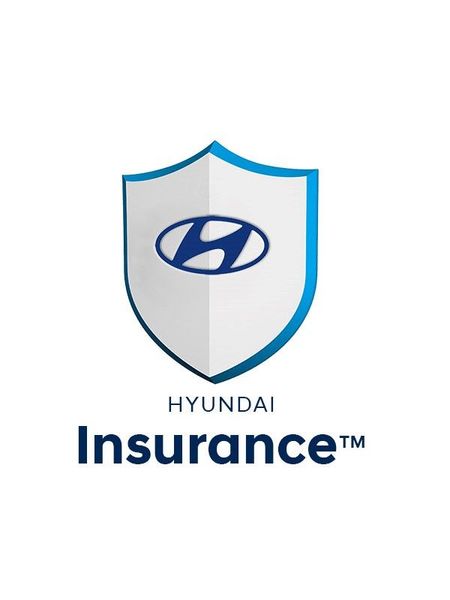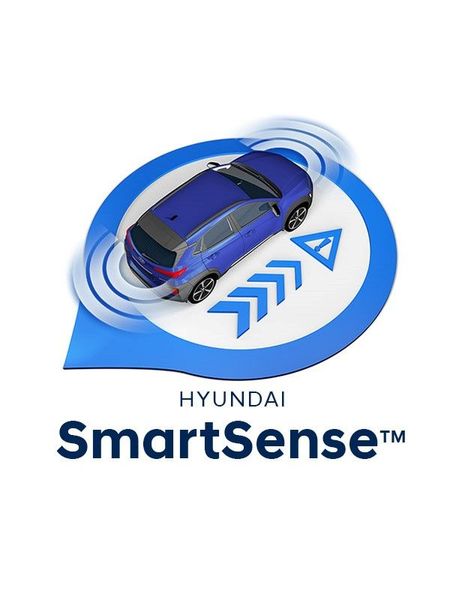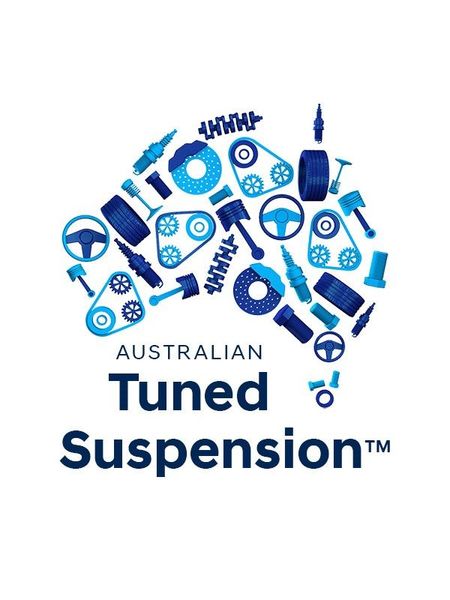 Top marks for safety.
Forward Collision-Avoidance Assist (FCA) with camera.
When the car ahead is too close for comfort, the Forward Collision-Avoidance Assist utilises the windshield mounted camera to detect the proximity. It can also pick up pedestrians and cyclists that are travelling in front and will automatically apply the vehicle's brakes in the case of a potential collision.
Forward Collision-Avoidance Assist (FCA) with camera and radar.
When the car ahead is too close for comfort, the Forward Collision-Avoidance Assist utilises front radar sensors and the windshield mounted camera to detect the proximity. It can also pick up pedestrians and cyclists that are travelling in front and will automatically apply the vehicle's brakes in the case of a potential collision.
Smart Cruise Control (SCC).
Smart Cruise Control (SCC) maintains the pre-set speed of your vehicle while also detecting the speed of vehicles ahead, maintaining a safe distance by braking and accelerating back up to the pre-set speed. It also works in stop-start traffic and can automatically bring the car to a stop and accelerate as needed.
Lane Keeping Assist (LKA) system.
A steering assist function that detects lane markings to monitor the vehicle's position in the lane. Should the vehicle stray from the intended lane without activating the indicators, an audible and visual warning will be sounded and where required, will provide steering intervention to keep the vehicle in the centre of the lane.
Blind-Spot Collision Warning (BCW).
The Blind-Spot Collision warning is a preventative system that utilises radar sensors on the rear bumper to notify the driver of vehicles travelling in blind spots. In these instances, a visual alert is shown in the exterior mirror followed by an audio alert if the driver begins to indicate.
Rear Cross-Traffic Collision Warning (RCCW).
Reversing out of carparks just became easier. When in reverse, the rear sensors are activated to monitor approaching traffic existing parking spots. When a vehicle approaches a blind-spot, an audible warning will sound along with a visual in the dash cluster.
High Beam Assist (HBA).
Never worry about blinding oncoming traffic with your high-beams again. High Beam Assist uses the windshield mounted camera to automatically switch between high and low beams when taillights or headlights are detected.
Driver Attention Warning (DAW).
A windshield mounted camera continually monitors the vehicle's position within the lane while also analysing steering corrections and driving patterns to detect signs of fatigue, issuing a warning alert and visual to advise the driver to take a break.
Three Powerful Engines.
There's the 2.0 GDi petrol, the 1.6 T-GDi petrol, and if you want even more grunt, our 400Nm of torque 2.0 CRDi diesel. 2.0L GDi engine available on the Active, Active X & Elite Variants. 1.6L T-GDi engine available on the Elite & Highlander variants. 2.0L CRDi engine available on all variants.
8-speed automatic transmission.
Improves fuel economy and  creates such a smooth ride that you won't even notice the Tucson switching gears. Available with diesel engine only.
HTRAC.
Hyundai Traction intelligently redistributes power to all four wheels meaning you'll enjoy improved acceleration, stability and fuel efficiency.
Australian localisation programme.
The Tucson features an Australian-specific suspension tuning, developed over thousands of kilometres of local on-road testing. The tuning programme was carried out on a variety of road surfaces, including urban roads, highways, freeways, mountain passes, as well as country roads right here in Australia.
Dynamic drive.
Australian drivers tell us they want a car to have good body control, a sporty (but not rigid) ride, yet still feels comfortable. It's a challenging mix. That's where our rigorous chassis localisation process makes all the difference, tuning each new model's suspension and steering systems to deliver excellent, dynamic handling on all our roads.
Enhanced safety.
What's more important than performance, handling and comfort? It's safety. Our Australian engineering team ensure the custom tuning of each model compliments the overall safety of the vehicle, without compromising the ride quality and responsiveness of the car.
Superior ride.
A beautifully balanced ride, like all good things, takes time and never happens by accident. That's why our local tuning program is a meticulous collaboration of engineers, technicians, product planners and test drivers working in global and local teams to ensure your next new Hyundai meets and exceeds your driving expectations on every Australian road.
Applied technology.
Your Tucson understands the demands of a modern, busy life. That's why it's equipped with the latest automotive innovations, to keep you feeling connected, in control and safe, not just to the road but also to the world around you.
Apple CarPlay™[P1] and Android™[P2] Auto compatibility.
Play music and podcasts, make calls, take messages and more.
Rain sensing wipers.
So they're on only for as long as you need them, and off as soon as you don't. Available on the Elite and Highlander variants.
Wireless charging.[P3]
Leave your cables at home and charge your smartphone wirelessly using the charging pad in the front centre console.  Available on the Highlander variant.
Smart tailgate.
Both hands full? No worries. Just stand within a metre of your boot for three seconds with your Tucson's Proximity Key and it'll open automatically. Then lock it back up again with just one finger. Available on the Highlander variant.
Satellite navigation.
The 8" touchscreen is integrated with satellite navigation, giving you directions on how to get to your next destination and also provides alerts about speed limits and speed/red light cameras within the area. Includes a complimentary 10-year Sat Nav Update Plan when serviced at a Hyundai dealer. Available on the Active X, Elite and Highlander variants.
Infinity™ premium audio system.
Experience your favourite music with the the 8-speaker Infinity premium audio system which features two tweeters, four door speakers, a front centre speaker, subwoofer and external amplifier.   Highlander variant shown.
Smart key with push button.
When the smart key is detected within range of the Tucson, the wing mirrors automatically fold out and the integrated puddle lamps illuminate. When inside and ready to go, initiation of the engine is effortless with a mere tap of the push-button. Key still in pocket! Available on the Elite and Highlander variants.
Hyundai Owning Benefits.
5 Year Unlimited Km Warranty.[H1]
So go ahead and drive without keeping an eye on the odometer.
Lifetime Service Plan.
Know in advance the maximum cost for each scheduled service.
Roadside Support Plan.
Included for the first 12 months, and extended for 12 more with each successive scheduled service.
Sat Nav Update Plan.
A subscription service that ensures your GPS always plots your course using the most up-to-date maps.
Genuine Tucson accessories.
Tucson Accessories
Accessorise your Tucson with our range of Hyundai Genuine Accessories which are designed specifically for your vehicle. When fitted by a Hyundai service centre, your accessories also come with a 5 year warranty for quality assurance.
17" Gunsan satin black alloy wheel.
Price: $349.75 (Price includes GST and fitment.) 17" Gunsan satin black alloy wheel adds a touch of sophistication and premium sportiness to match your car's sleek style. Suitable for Active variants only. Tyres not included. Tyre swap possible for  Active.  Active TPMS to be moved from factory  to Accessory alloy wheel.  Part Number: AL400D3017
Neoprene front seat covers (set of 2).
Price: $335.00 (Price includes GST and fitment.) Designed to protect against little spills and water damage, water-resistant seat covers are easy to fit and remove for easy cleaning. Part Number: D3A10APH01
Bike carrier-wheel on.
Price: $415.00 (Price includes GST and fitment.) Built by premium brand Thule®, this lightweight, lockable bike carrier combines convenience with peace-of-mind. Aluminium frame and wheel holders automatically position the bicycle for optimum safety and accessibility, with your bike fixed in place using a single, easy-to-reach securing knob and quick-release wheel straps. The Thule® bike carrier is ideal for both road bikes and mountain bikes up to 20kg. Thule® is a registered trade mark of Thule® Sweden AB. Bike not included, requires fitment of Hyundai genuine roof racks at additional cost. Part Number: AL10099008
Alloy nudge bar low rise-polished.
Price: $1019.00 (Price includes GST and fitment.) Protect the front of your vehicle from minor bumps and scrapes and enhance the appearance of your Tucson with a sturdy alloy nudge bar, finished in a durable polished alloy. Nudge bar with mounting points for lights. Eurostyle number plates are not compatible with new nudge bars. Not suitable for Highlander variants. Part Number: D3A14APH01